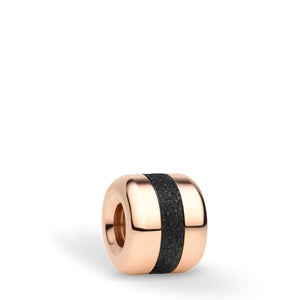 Arctic Symphony - Believe Charm
Bering
Regular price $60.00 Sale
Tailor your look with exquisite, unique combinations. The ARCTIC SYMPHONY COLLECTION, with its large selection of charms, sets a creative highlight for a distinctive style. The strikingly beautiful charms are distinguished by their unique design and are perfect worn in combination with necklaces and bracelets in different colours. Fine engraving adds an additional, personal touch to the pendants.
Inspired by Danish design, the glamorous charm glitters with sparkling black elements and an engraved personal message reading "BELIEVE".
Words and symbols are fond memories of events, of our goals and of our values. They represent the values for which you stand and which you outwardly express. Wear your personal value engraved as a secret message and a style highlight every day, or give it to someone special as a gift.